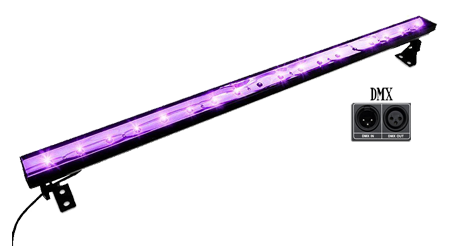 Make you event a night never to be forgotten with  this really bright, high output Ultraviolet Bar with 18x 3-Watt UV LEDs.
Great for performance stages, theatrical productions and special effects installations. Comes complete with a stand and cables to reach any UK plug. Available on a daily rate or for longer periods. Pick up or we can deliver for a nominal charge. A deposit may apply! You may also want to check out our UV stage gun!
Now, you just need our UV face paint!!
Contact Us for a quote and delivery!