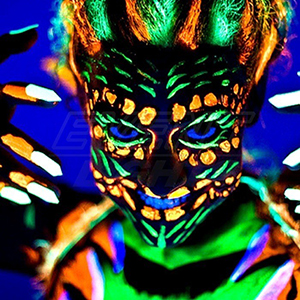 200ml Bottles of Neon UV Body Paint in Red, Green, Blue and Yellow!
Water-based and ideal for clubs and events, creating a massive effect under  a UV light and widely used for applying to the large areas of the body, materials and other textiles!  Not recommended for face painting! Lasts as long as you do!
We also stock small 10ml tubes of ultra special Glow Paint give off a spectacular effect under UV light. The thick, concentrated paste makes it perfect for design and goes a long way!
Colours: Red, Blue, Green & Yellow and UV bright till washed!
Contact Us for a quote and delivery!